Royal Opera House Muscat
Aspen Creative Arts World Summit
November 28-30, 2011
Muscat, Oman
Global Initiative on Culture and Society

Royal Opera House Muscat, Oman
In partnership with Royal Opera House of Muscat, the Aspen Institute's Global Initiative on Cultural and Society will present the inaugural Creative Arts World Summit to take place in Muscat, Oman, November 28-30, 2011.
Prof. Donald Muldrow Griffith, co-founder/director/producer/publisher/moderator of
Fountainhead® Tanz Theatre / Black International Cinema Berlin / The Collegium - Forum & Television Program Berlin / "Footprints in the Sand?" Exhibition / Cultural Zephyr e.V.
is invited participant and will be moderating the following session: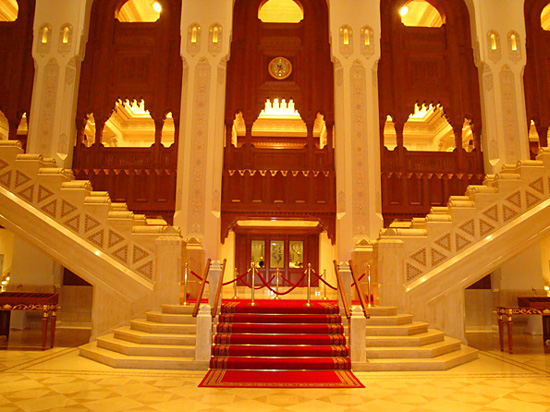 TUESDAY, NOVEMBER 29
CONCURRENT SESSIONS | ROH MUSCAT | FOYER 12:00 - 13:00
Creating Narratives: Storytelling
· Messages and Messengers
· Ways and Means
Presenters
Lisa Consiglio, Executive Director, Aspen Writers' Foundation
Bushra Khalfan, Writer
Lena Slachmuijlde, Chief Programming Officer, Search for Common Ground
Susanna Temescu, Senior Advisor, The Tanager Group
Moderator
Donald Muldrow Griffith, TV Producer, Berlin
We wish to thank Dr. Damien M. Pwono, Director, ROH Muscat - Aspen Creative Arts Summit,
Executive Director, Global Initiative on Culture & Society, The Aspen Institute.
For further information, please visit The Aspen Institute.